Anybody following the US presidential elections might find the following oddly familiar...
The most false and defamatory reports have been publicly circulated for some days, respecting the conduct which I have pursued during this short and unfortunate campaign.

After having fought during twenty-five years for my country, and having shed my blood for its glory and independence, an attempt is made to accuse me of treason...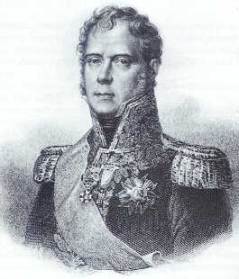 There is a historical personage who, when placed in a
very difficult
position,
performed brilliantly
. Someone who is at their best when things are at their worst.
But who always found
someone else to blame
when things
went wrong
.
Someone whose political position
flip-flopped radically
in a
short period of time
.
But whose personal bravery was legendary, leading from the front if
he thought the enemy was running
, taking
foolish and un-neccessary risks
. Someone who repeats blunders when things are looking good.
Naturally, the French put up a
statue of him
. Will history repeat itself?