I've said many times on my blog how I've had it easy. And compared to many, very easy.
It happens to guys too.
That's why I do my little bit, very little sometimes, on forums, on online newspaper comments sites, on blogs, in e-mails to politicians and religious leaders, in places you wouldn't think of. To try to keep the number of names on the list of remembrance from growing too fast.
The list is so very long, you see.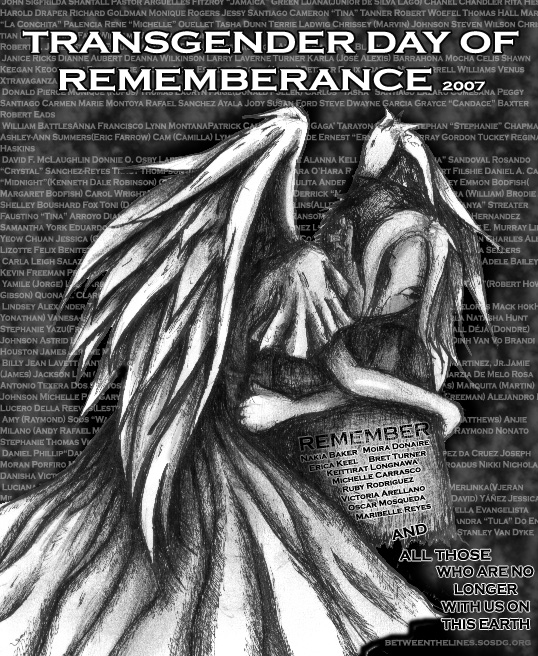 Father, forgive them, for they know not what they do
.